Mmmm, sweet brown elixir of coffee. This is one of my favourite things in the world (materialistically, it's after only yarn. Mentally, it's after Dallas and yarn).
So, it only seems fitting that I actually do this blog post on coffee mugs!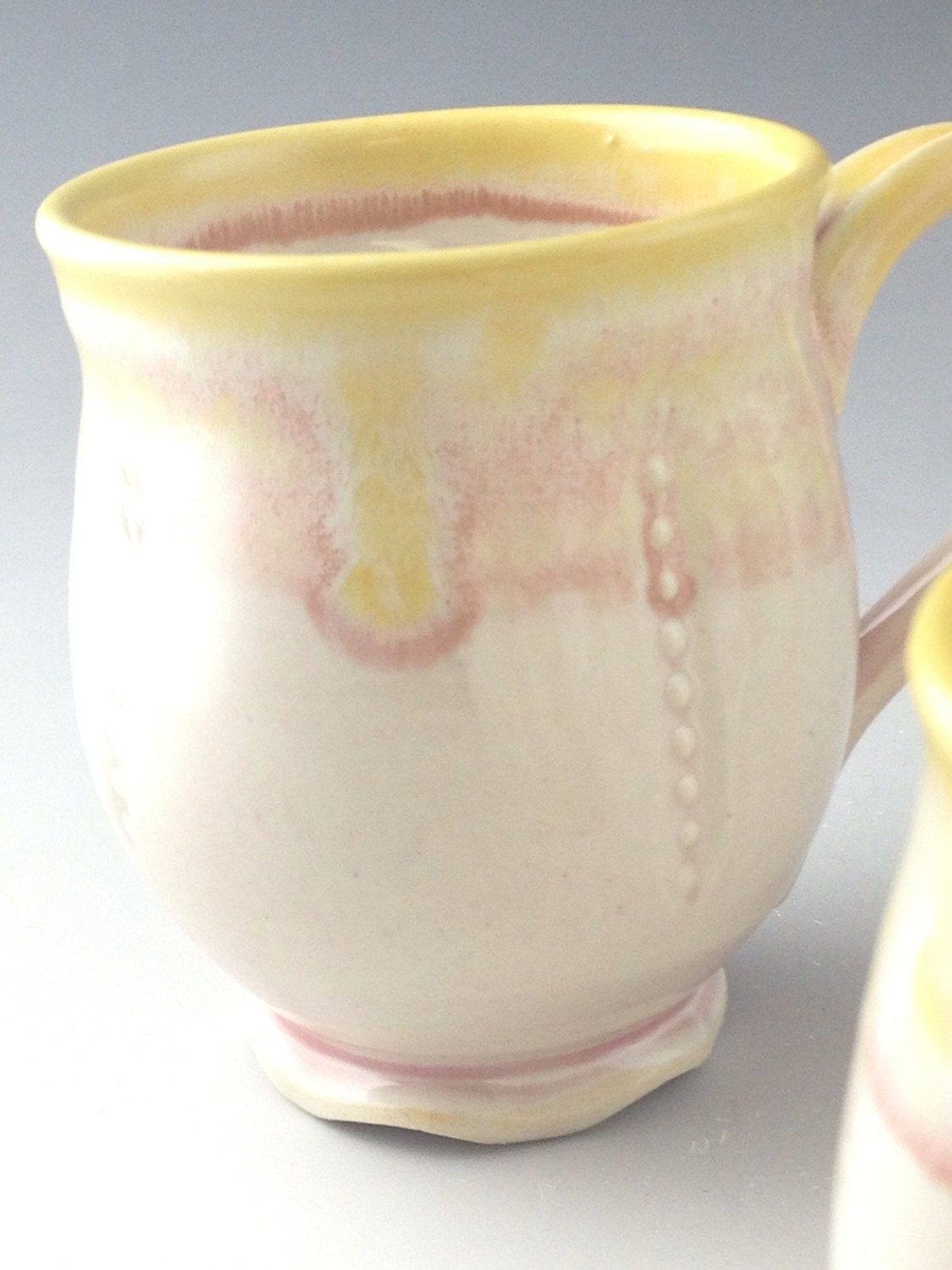 Pretty Pink, Handmade Ceramic Mug
by
Clay By Jamie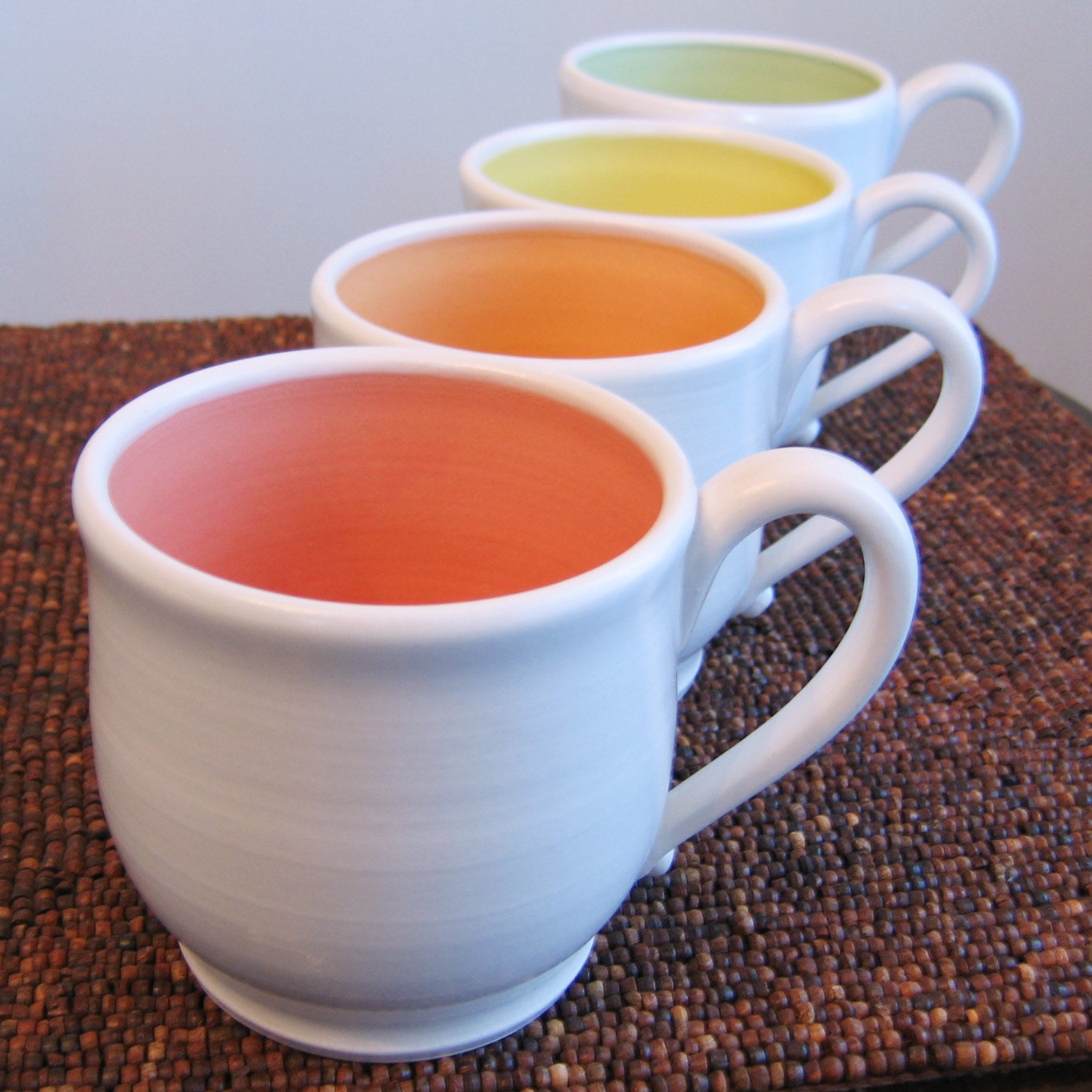 Summer Fruit Colours Handmade Pottery Mugs
by Karin Lorenc
Blue & White Handpainted Coffee Mug
by
Trinako
Blue-Green Rustic Ceramic Coffee Mug
by
Yoresh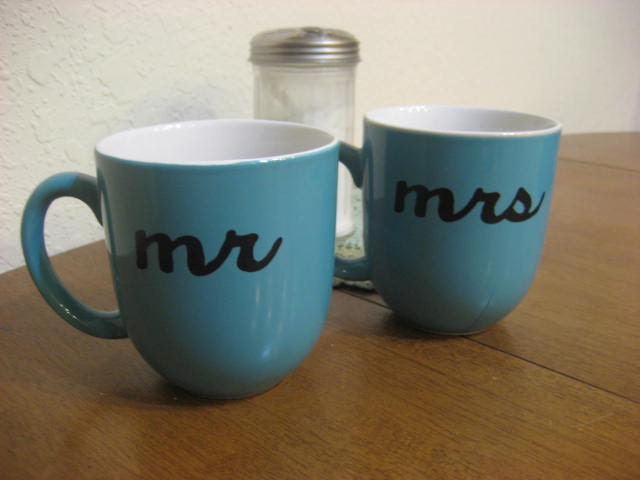 Blue Mr. & Mrs. Mugs
by
DustyRoadGurl
Have you seen any mugs on Etsy recently that you would love to have? Let me know in the comments!
Katie =^..^=